Emergency Call-Outs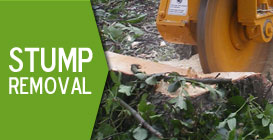 Regular Maintenance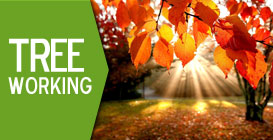 General Gardening
Basic Tree Advice for a Safe & Tidy Garden
Basic Tree Advice & Gardening Help

Dangerous & Obstructive

Naturally, any dangerous trees are a problem and need urgent attention. We offer an Emergency Call-Out Service to clear damgerous & obstructive trees. Should you believe the situation to be extremly dangerous or life thretening, please call the authorities using the 999 number, then call us.

Regular Care

Regular maintenance is always the best option. Just as you would ask a doctor to give you a health check, we give your trees a heath check. Dead wood can be removed before it falls, weak trees can be felled and deseased tree's can be removed before they infect the surrounding trees. For a small fee, our team can call by on a regular basis and give your gardens and trees a visual check and advise on any works that need to be done.

Tree & Stump Removal

After a tree has fallen or been cut down, you're left with a stump in the ground. These stumps often weigh many tonnes and can be impossible to dig out. We have specialist equiptment to grid out these stumps leaving your ground level and ready for resurfacing or to plant a relacement tree. Give us a call and out team will visit the site to check for access and estimate a cost to removal your tree stump.

Garden Maintenance

Is your garden becoming too much for you to maintain by yourself or do you have a lot of trees which need regular trimming to keep tidy? We can put together a regular maintenance plan to suit your needs and budget.

Hedges & Bushes

Everyone enjoys a bit of privacy and acheive this by allowing their boundary hedges grown tall. This is great until they need trimming. Balancing on a ladder lent against a moving hedge and trying to trim can be a very dangerous activity. Having the right tools for the job is a must for your safty as well as to acheive a neat and even finish. Our team have the tools and experience required to get the hedges trimmed safely and quickly whilst maintaining the health of your hedge.